Back to all posts
Posted on
My PATH: Outdoor Pursuits Open House May 17, 2022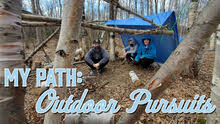 YOU ARE INVITED!
My PATH: Outdoor Pursuits Open House Event
Join your school community to learn about this new, exciting program opportunity starting in Sept 2022-23.
Date:  May 17, 2022
Time: 5:00 pm
Location: Entwistle School
My PATH provides enhanced learning opportunities in the areas of physical education, arts, and health education, through community partnerships. Come to the Open House to learn more about this program and how you can register your child for next school year.
Learn more at https://cfl.psd.ca/programs/my-path-outdoor-pursuits
Follow us on Facebook and Instagram @mypathprogram