Fountas & Pinnell Literacy™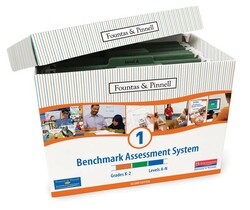 The Fountas & Pinnell Benchmark Assessment System (BAS) seamlessly links assessment to instruction along the continuum of literacy learning. This comprehensive system for one-on-one assessment reliably and systematically matches students' instructional and independent reading abilities to the F&P Text Level Gradient™.
For more information about BAS, please visit the Fountas & Pinnell website.